WORK EVEN MORE EFFICIENTLY:
TRANSMIT LEADS
DIRECTLY INTO YOUR CRM SYSTEM

With one interface, you can profit from the full potential of index Advertsdata

Every day,you will find thousands of new employers in index Advertsdata: companies that you can help in their goal of recruiting employees. You can make even smarter use of our data if you link index Advertsdata with your CRM system. Via a so-called interface, you can access index Advertsdata directly from the software you use. With some interfaces, you can even transfer the leads you find in our online database to your CRM with just one click for further processing.
YOUR BENEFITS

With the interface between index Advertsdata
and your CRM system, you will…
You no longer have to enter data manually from index Advertsdata into your customer management system. You can, therefore, process your leads much faster and more efficiently.
All relevant data is automatically transferred, for example: company name and address, contact details, etc. The data is regularly checked, maintained and updated by our data management team.
Focus on what is really important for your success – turning your leads into new customers. With more time for sales, you increase your chances of successfully acquiring new customers.
YOUR OPTIONS:
A SELECTION OF OUR
INTERFACES

From applicant management and recruiting tools for HR service providers, to software for media companies, job boards and agencies: we offer pre-programmed interfaces to various CRM systems. Alternatively, individual interfaces can also be programmed. Feel free to contact us, we will certainly find the right solution for you.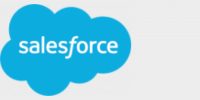 Coming soon – the interface to Salesforce. Data transfer is two-way, meaning that you can access index Advertsdata from Salesforce and import companies from index Advertsdata into your Salesforce environment. A duplicate check is also integrated so that company data can be added to and overwritten.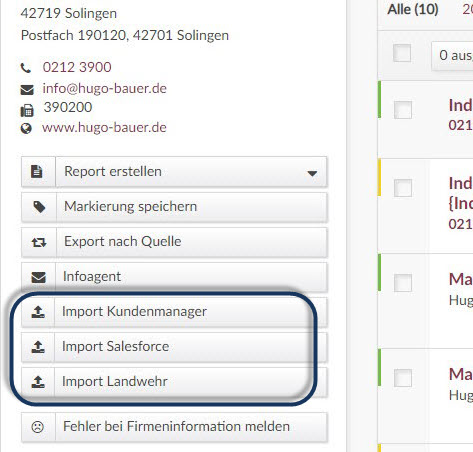 Import feature in index Advertsdata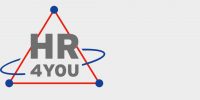 The interface to the HR4YOU HR service provider software, which offers you a range of possibilities. On the one hand, you can access index Advertsdata from the CRM system and transfer companies to the software; on the other hand, you can carry out an automatic matching in order to find the suitable vacancies for each candidate profile.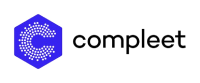 compleet offers HR solutions and services from personnel planning and recruiting to the management of the entire internal and external workforce. The company's goal is to identify staff shortages or additional needs in real time, find suitable temporary staffing candidates, hire them in a legally compliant manner and plan shifts more efficiently. compleet is the result of the previous companies GermanPersonnel, compana, EVINT, AVAX and TALOS.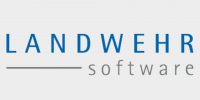 Landwehr L1 is one of the largest software systems for companies operating in the HR service and temporary employment industry. Using the interface, you can access index Advertsdata directly from L1 and thus view the job market activities of the companies you have stored in L1. For example, you will receive an overview of those advertisements from the last 12 months. At the same time, you have the option of importing the companies relevant for you from index Advertsdata into Landwehr L1.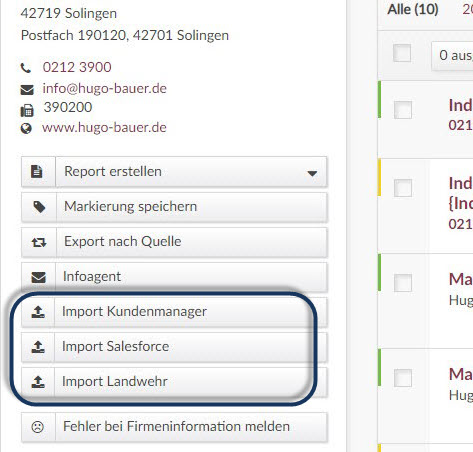 Import feature in index Advertsdata

Actonomy is one of the worldwide leaders in semantic searching and matching technology for the HR-industry. Its technology consists of open systems that can easily be integrated in solutions of other companies. Thanks to the cooperation between index Advertsdata and Actonomy, users of Actonomy's semantic search engine can use the index Advertsdata database for placing candidates via a plugin. For more details, read about Actonomy's technology here or get in touch with us.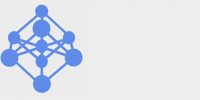 BMR Software & Projekte GmbH offers customised CRM systems for media companies. The system is browser-based and seamlessly integrates publishing systems, telephone systems and mail servers. If you are a customer of index Advertsdata, a connection to the data you have booked is already available.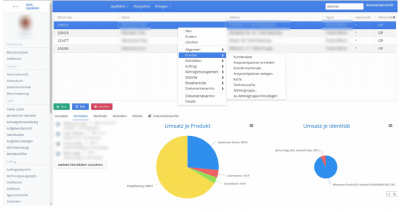 BMR Software's CRM surface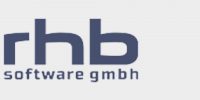 PDNavi® from rhb Software GmbH is a professional analysis tool, which primarily supports HR service providers in the areas of operative company management and controlling, sales management and budget planning. As a user of PDNavi, you can directly access job market data from index Advertsdata.
Individual programming

Your CRM system is not included in the above-mentioned listing? We will also be happy to set up an individual interface for you, which is programmed specifically for your open source system. Alternatively, you can order regular data deliveries or a CRM link. If you require further information, please do not hesitate to contact us. You will find our contact details below.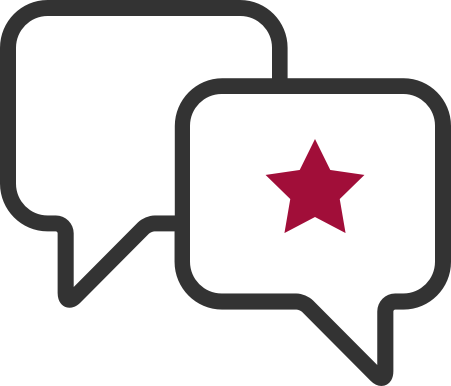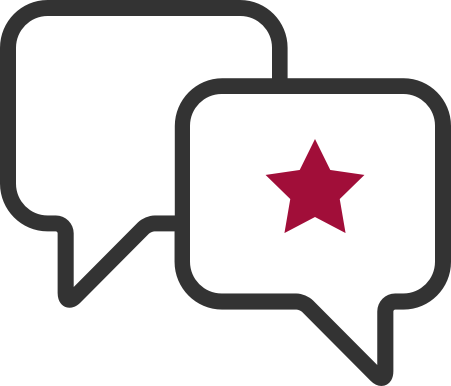 Please fill out the form if you wish to be contacted.
IMAGE SOURCE  Header: istockphoto.com / jacoblund