INDEX ADVERTSDATA
For publishers

index Advertsdata is the essential tool for optimising your ad sales. Open up new customer segments, tap into undiscovered sales potential and strengthen marketing and sales. At the same time, index Advertsdata is more than just a sales tool. The diverse analysis options provide you with valuable insights into market developments and facilitate both strategic and editorial planning – including special topics.
You benefit from our extensive job market database and thus gain a decisive competitive edge over your competition. With more than 38 million job advertisements evaluated annually, index Advertsdata is the European market leader in job advertisement collection and evaluation. As part of our work, we not only read the job advertisements from online sources such as job boards and company websites, but also from print media such as newspapers and magazines. In total, we have access to data from roughly 500 print and online media sources, as well as approximately 240,000 corporate websites in ten European countries. All advertisements are stored as a scan or screenshot of the website.
This is exactly what makes index Advertsdata so attractive for publishers: index Advertsdata is the tool that provides you with the most comprehensive data compilation on the job market! We make our software available to you as an web-based platform, meaning that you can use it on a cross-platform basis for individual research for advertising business development, market evaluations and topic planning. Our business development tool contains all information about the advertisers, such as contact information or their ad sales.
Benefits for
publishers – in summary


You will save time researching for advertisers


Complete overview of advertising behaviour


Information and data for special editions in your (online) newspaper

How to use
index Advertsdata
in the advertising business

index Advertsdata offers publishers the right solutions to manage their daily challenges. Thanks to our database, you will always keep up-to-date with the job market, you will identify potential new customers within the scope of your advertising business development, and you will also be able to keep a close eye on your existing customers.
Use the option of getting a quick overview of company advertising behaviour via company reports. In clearly arranged tables and graphics, you will be brought up to speed, for example, on the top 5 media for the placement of job advertisements or the budget distribution according to print/online media data.
SIMPLE DATA EXPORT AND INDIVIDUAL INTERFACE

All relevant data, such as, for example, company, address and contact details, can be exported quickly and easily. And with just a few clicks, you can individually specify which file formats you would like to receive and which information you would like to download. It is also possible to program interfaces to fit all relevant CRM systems, upon request. For your publishing house, this means: An efficient connection to your CRM and data that really helps you.
Individually searchable advertisement market for fast advertising business development: Various filter options, e.g. by
Number of published ads and ad sales
Regional limitation according to location or company headquarters
Professional group, career level (e.g. training) and industry
Mode of employment (e.g. part-time, full-time)
Advertisements published only on company homepages
With Smart Data
for greater success

index Advertsdata is a tool you can use to achieve several important goals:
1. Boost your advertising business development

Media sales are a central component of the day-to-day publishing business. It is becoming increasingly important for publishers to increase their ad sales and attract new advertising customers. But how and where do you find these customers?
The information in index Advertsdata is the ideal basis for steering your media sales. With our tool, you can quickly and easily identify new potential customers and optimally deploy your business development team. For example, you will be in a position to only pass on to your employees those contacts that can actually be processed and have a high probability of successful business development. As a result, you increase your ad sales with less time and effort.
The various search options with index Advertsdata make it easier for you to find suitable business development contacts, e.g. from your region, so that you can start your sales campaigns more quickly and target them more directly. In addition to your business development activities, index Advertsdata also enables you to revive former customer relationships and monitor the activities of your existing customers.
2. Analyse the job market and discover new sales potential

Thousands of new job advertisements are posted every day. This makes the advertising business for publishers a very dynamic and less transparent market. With index Advertsdata, you are kept informed about all ad placements. Market developments become transparent and quick for you to assess.
Our diverse and customisable market statistics provide you with exactly the information you need to react with success to trends and developments in the job market. You can develop new offers based on hard facts and analysis, while always staying close to the needs of your customers.
In addition, you will immediately recognize when your customers use other providers and can react at an early stage with your own offers. Don't wait until customers leave, but become active yourself! index Advertsdata provides you with all the relevant information.
3. Plan special topics

In times of challenging advertising markets, significant increases in turnover can often only be achieved by way of special topics. Our database of job advertisements not only provides you with valuable information for your advertising business development, but also for planning editorial topics.
With index Advertsdata, you can plan your special topics, in particular, with absolute precision. You can use the information from the job market to prepare specialist articles or entire supplements on topics that are currently being discussed in the media, and to conduct evaluations for your region: For example, you can
analyse the needs of different professional groups,

obtain information on full-time or part-time employment

or request information on the current companies in the job market.

The costs of
index Advertsdata for publishers
Adapted to your needs!

Every publishing house has its own specific requirements with regard to advertising business development for its print titles and job boards. For this reason, the costs for using index Advertsdata are calculated individually.
The costs depend on a number of factors, including

the size of your circulation area,

your requirements regarding the ad text/vacancy search

and, in the case of specialist publishing houses, the professional groups, industries or career levels in question.
We will be happy to advise you on which parameters make the most sense for you. Feel free to call or drop us an e-mail. We would be delighted to show you all the functions and features in an online presentation.
Additional services for publishers
We are the right partner for you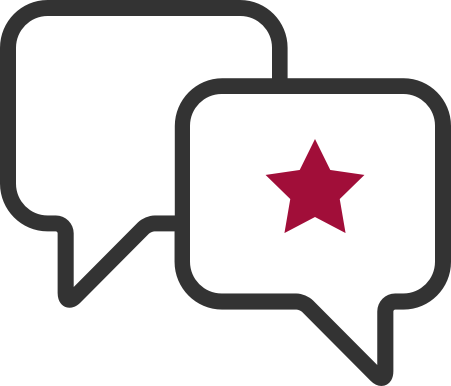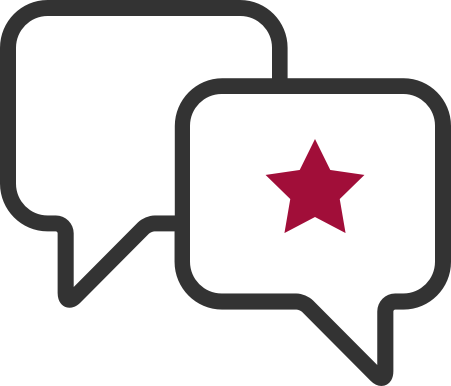 Please fill out the form if you wish to be contacted.
IMAGE SOURCE  Header: istockphoto.com / blazic27; Featured Image: index GmbH